Project:

Aintree Walk of Honour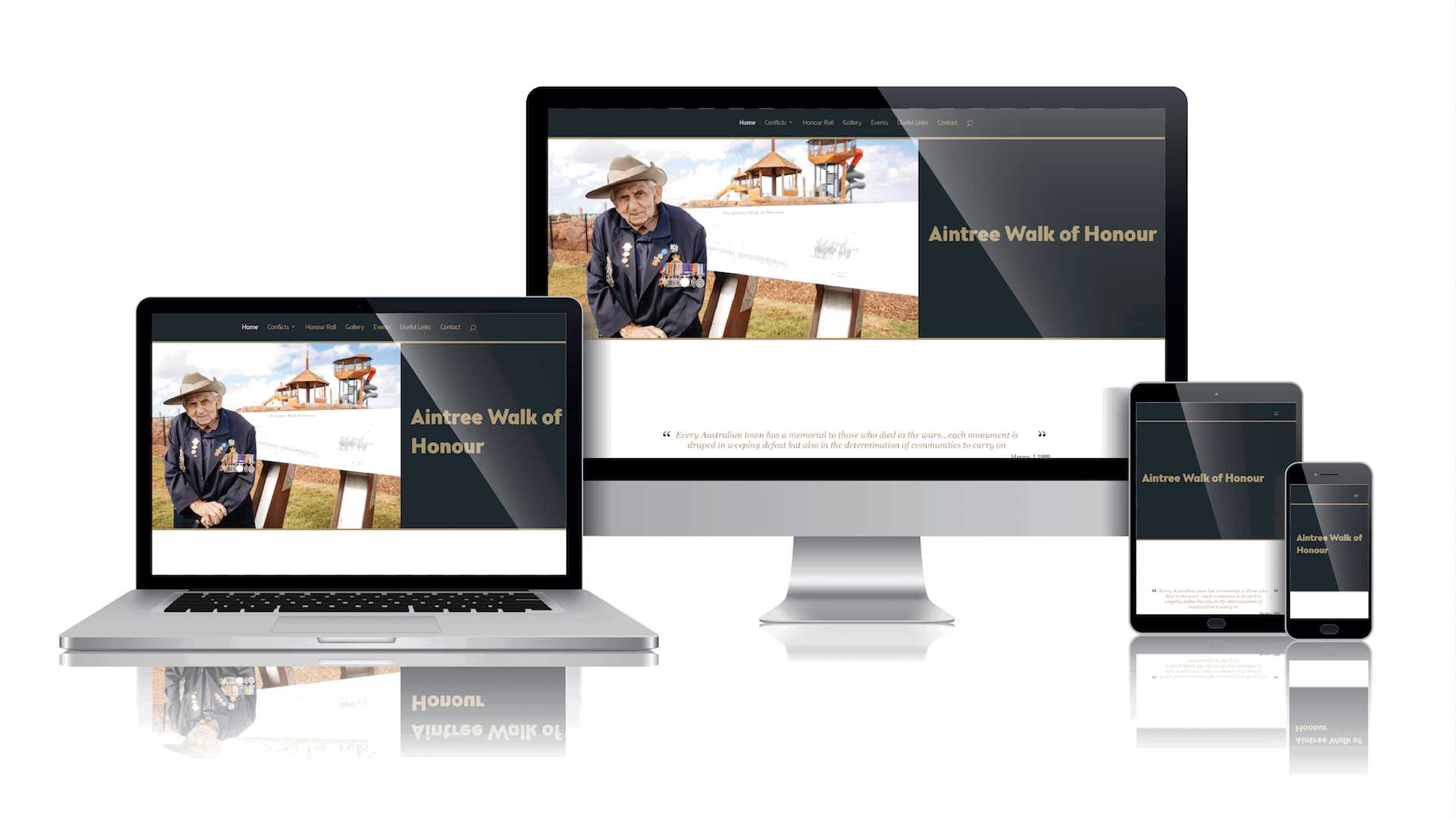 Project Summary
Aintree Walk of Honour is in honour of past and present soldiers of war and located within the Woodlea Community within the City of Melton. Woodlea unveiled the Aintree Walk of Honour mirroring the famous Avenues of Honour in Bacchus Marsh and Ballarat. The walk commemorates every significant military conflict involving Australian troops, including the Boer, WW1, WW2, Korean, Vietnam, Peacekeeping, Gulf and Afghanistan wars.
Woodlea was looking for a dedicated website for Aintree Walk of Honour to be used as a community resource for the years to come, to provide information on the various conflicts and to showcase upcoming and past events.
We were honoured to work with Woodlea on this project and to attend the unveiling of the walk on Remembrance Day 2018.
Key Requirements
Information on past and present conflicts
Upcoming/Past events at Aintree Walk of Honour
Photo and Video Gallery
Honour Roll of local service people
Community Contributions