Project:

Cape Otway Lightstation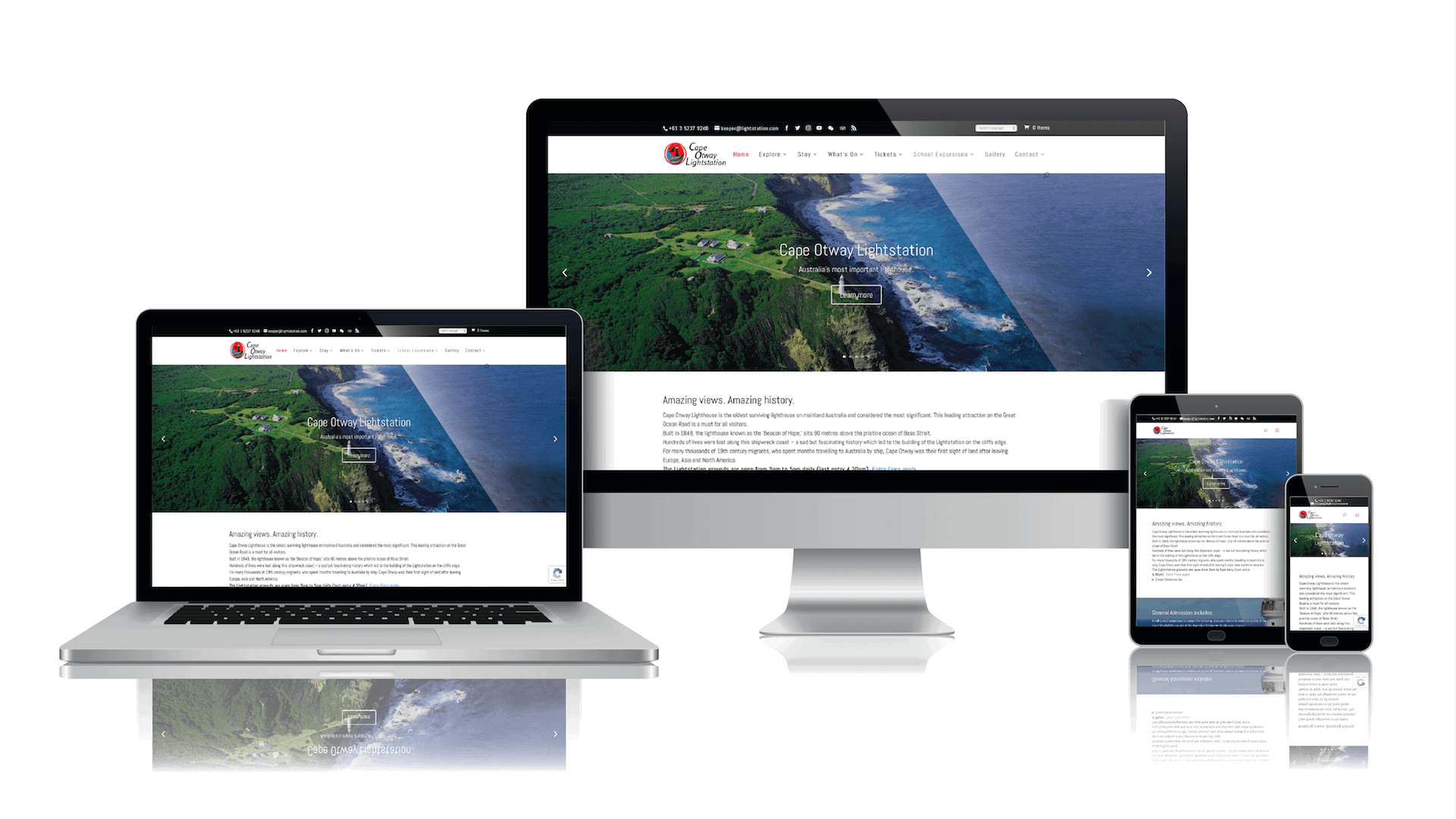 Project Summary
The Cape Otway Lightstation is one of the largest tourism providers on the Great Ocean Road. They required assistance to get their online ticketing, email campaigns and a range of other features on their website updated and working just right.
Digital Services Lab has assisted them for two years now and they take out a premium web care plan package to ensure all their content, security, analytics and SEO needs are met.
We also offer ad-hoc support for design needs and youtube or any other assistance that makes life easier for them.
Key Requirements
Provide ongoing website Website Care and maintenance
Provide hosting
As Manager of Cape Otway Lightstation, I have been working with the team from Digital Services Lab for the past 18 months. As a major tourism attraction on the Great Ocean Road our online presence is vital for business success. Digital Service Lab have been instrumental in assisting us on a number of key projects including the introduction of online ticketing, website upgrades, an online marketing strategy and ongoing SEO work.
With each of these projects I've been impressed with their professionalism, skills and commitment to resolve issues. They respond really quickly, have totally understood our various problems and have provided us with easy to follow directions to help us with our IT needs. Can't thank them enough for helping to keep me sane! 😉