Project:

Melbourne Lifestyle Medicine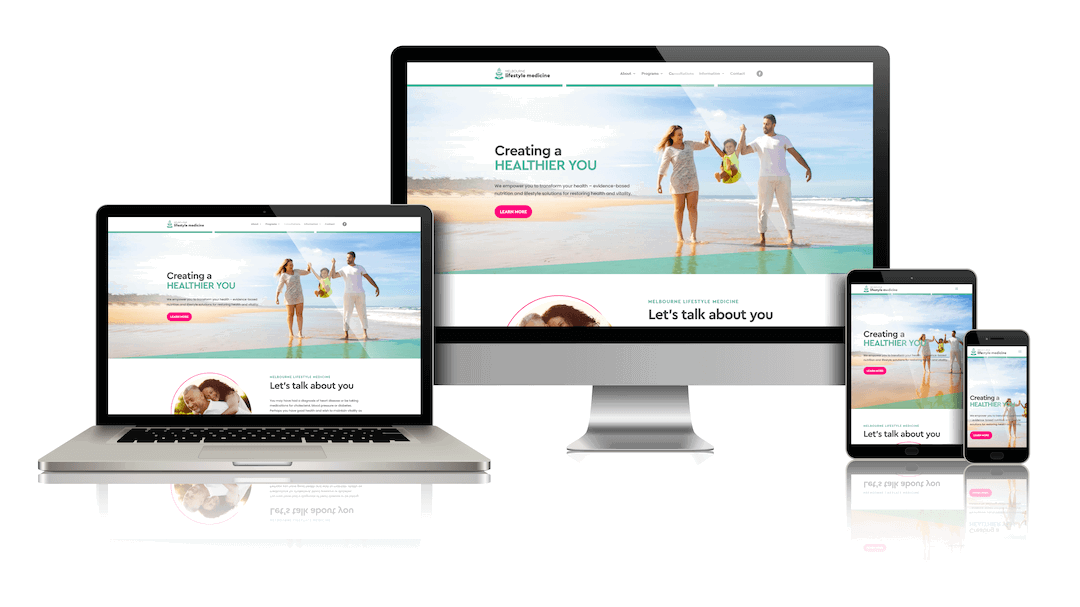 Melbourne Lifestyle Medicine practitioners support individuals to gain control of their own health, no longer being a passive recipient of medical care.Their passion lies in helping cardiac rehabilitation patients through a 12 week intensive program that will:
Reverse heart disease
Acquire an "owner's manual" for keeping your body and mind in optimal health
Lose excess weight
Reduce or come off medications
Gain more energy
Sleep better
Reduce your stress levels
Dramatically increase your chances of a long, healthy life
Learn to cook amazing, delicious, health-promoting meals
Melbourne Lifestyle Medicine requires a website that functions as a powerful marketing and communications tool to highlight the life changing impact this program can have on people. It must also serve as a reputation piece to attract cardiologist referrals as well as self-referred or family referred clients. The website must encourage people to express interest in the program, buy the program and generate leads.  Further, Melbourne Lifestyle Medicine requires graphic design and marketing materials to assist in the launch of their new program.
Share information about your program and supportive style
Promote the 12 week pilot program
blog
Feature social proof